The Carceral
All her life Maggie had lived in a three room suite of the old McMillian mansion with no view of the outside world, no real clue that another world existed other than the supplies that mysteriously appeared each morning in a cubby behind a small door.
Then one day the supplies stop appearing. Without the once steady supply of food Maggie must decide if she is brave enough to push beyond the walls that have always kept her safe.
Why has Maggie never ventured beyond her suite? Who put her there in the first place? And how will she survive in a world she knows nothing about? All these questions and more are answered in Ima Cautivo's debut novel The Carceral.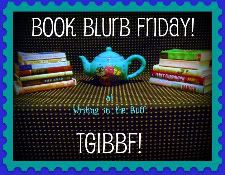 My blurb this week has 121 words.
Book Blurb Friday is hosted by Lisa Ricard Claro, who posts a weekly photo and challenges us to "write a book jacket blurb (150 words or less) so enticing that potential readers would feel compelled to buy the book." That's quite a challenge, but it's a lot of fun as well. Click on the image at the left to read more blurbs or enter one of your own.
Trackbacks/Pingbacks
5 Responses to "The Carceral"